Limited sale until tonight, right now!
Just purchased beautiful designer handbag.

"WidgetSquad is a 5 star product! 🔥"
We do not send out spam emails & you can unsubscribe at any point.
How'd you like our website?
Rate from 1 to 5. 5 being excellent.
5
People bought this product
In the last 2 hours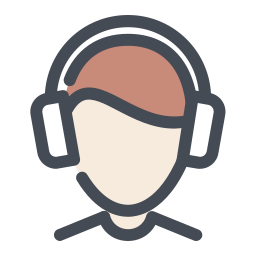 Any questions?
Let us know and we will get back to you!
Skyrocket

Conversions
& Increase

Growth

.

9794 notifications were created & customized by our users.
Increase your website's growth by using our notification widgets.
Create awesome user experience
Using our Social Proof app, you can show your visitors things they don't usually see – like who else is online, and what they're doing.

These things add up to make your website feel more human friendly.
Increase conversions & engagement
Show product that are scarce with our FOMO app and close more sales and sign-ups.
Drive Last Minute Sales
Urgency and scarcity. It's one of the most powerful persuasion and influence secrets for getting people to act!

Many business have time sensitive offers. It doesn't matter whether it's the entertainment, sports, retail or even services industries; there is an offer you have that can benefit from last minutes sales.
More engagement, growth & leads.
Install pixel
Easily integrate it on any website with just copy and paste one line of code.
Create your notification
Create and customize your notification to match your site design.
Grow & Profit
Generate more leads, conversions and growth. It's that easy.
78,871,000 notifications displayed
The proper social proof and utility widgets 🔥
Boost your conversions
A better Widget toolkit to grow your conversions
Personalize your Widget
Edit and customize your Widget as you need. Set your notification icon, title color, text, link, animation.
Page Rules
Segment your Widgets based on your Pages, Devices. Choose the arrival action according to: Delay, Exit-Intent, Scroll.
Auto Capture Data
Simply put the url where the conversion is done, we take care of the rest. Yes, it's that simple!
Powerful Analytics
We automatically collect impressions, clicks, hovers, leads, engagement and much more.
28+ Social Proof & Fomo Widgets
Use our 28+ Growth Widgets to easily boost your conversions to your website
Easy setup & integration on any website.
Any website can run our notifications.
Choose your package ✨
Choose and get your plan based on your needs